Polyamides - PA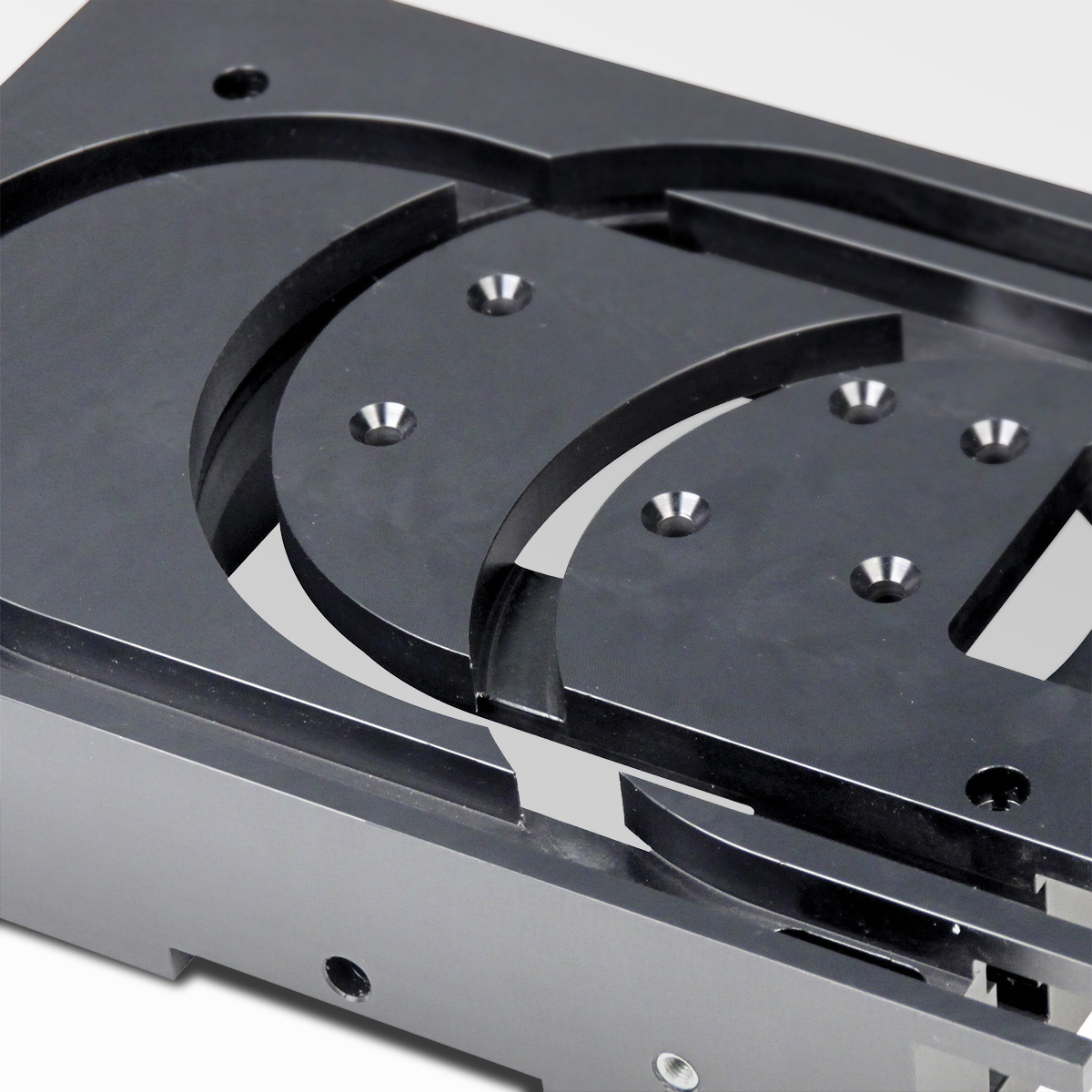 Polyamides – PA are semi-crystalline polymers.
They have good mechanical properties (tensile, fatigue, low friction, good abrasion resistance), an excellent resistance to hydrocarbons, a continuous thermal resistance and a good electrical resistance, moreover they are self-extinguishable and can sometimes be used in the food industry.
However, their properties are altered in a moist environment and their use is complicated because of a mandatory steaming of the granules and a narrow melting range.
Cast polyamide 6, PA6G exists in natural (white) and in black, polymerized by unmodified moulding, most of the time used in general mechanical engineering (wheels, pulleys, bearings, toothed wheels, etc.). It can easily replace aluminium and bronze.
High molecular weight and high crystallinity, high mechanical strength for sufficient tensile strength. Good sliding properties, resistance to wear, corrosion and chemical. Very good machinability.
It has a high moisture absorption and no resistance to halogens, mineral acids and some organic acids.
Click on the data sheet : natural-cast-polyamides-pa6_82.pdf
Cast oil chargedpolyamide 6, PA6 GOL exists in yellow and green, polymerized by moulding, modified by an incorporated liquid lubricant, regularly distributed inside the polymer in the form of microscopic droplets. Mainly used for mechanical parts requiring a higher slip than standard PA 6.
It is a self-lubricating material, which gives it excellent machinability, outstanding mechanical properties, very good abrasion and sliding resistance and increased resistance to hydrocarbons, greases, oils, ketones, ethers, fuels and alkaline substances.
However, its properties are also altered in a moist environment and it has no resistance either to halogens, oxidants, mineral acids and some organic acids.
Oil charged PA6G exists mainly in the form of 2000x1000 mm plates, thickness 8 to 60 mm, other sizes or diameters only on request.
Click on the data sheet : cast-oil-charged-polyamides-pa6_83.pdf
Extruded polyamide 6, PA6 exists in natural (white) and in black, is an unmodified semi-crystalline thermoplastic. Mainly used for mechanical parts (rollers, sockets …), automotive manufacturing (pulleys, sliding parts …), food industry (transport screws, conveyor stars, screws …), is also an alternative to aluminium or bronze in certains uses.
It has very good mechanical properties, good sliding characteristics, good damping power, excellent resistance to hydrocarbons and chemicals and high abrasion resistance.
Extruded PA6 has limits regarding moisture absorption and its more than limited resistance to halogens, mineral acids and some organic and oxidizing acids.
Extruded PA6 exists in the form of plates :
- 2000x1000 mm, thickness 1 to 8 mm
- 3000x620 mm thickness 8 à 60 mm
It also exists in the form of full snap rings, diameter 10 to 200 mm, length 3000 mm and in tubes only on request.
Click on the data sheet : natural-extruded-polyamides_84.pdf
Click on the data sheet : black-extruded-polyamides_85.pdf
Polyamide 66, PA66 is made from a high viscosity polymer. It essentially exists in natural (white), and also in black but only on request.
It has great mechanical strength and toughness over an extended temperature range and is resistant to most chemicals and corrosive agents.
Despite its high moisture absorption, PA66 has a higher rigidity and hardness than other uncharged polyamides.
PA66 has excellent dimensional stability, but it has less impact resistance and vibration damping than PA6 and PA12, it has however an excellent wear resistance (suitable for sliding rings), a very good long-lasting behavior for thermal aging and creep tendancy.
PA66 has good sliding and one-off peak performance properties. It also has a low deformation under pressure and load. Good electrical insulating properties, electrical properties depend on water content. The favorable surface resistance prevents excessive electrostatic charges.
Click on the data sheet : natural-extruded-polyamides-pa66_86.pdf
Anthracite extruded polyamide 66 with molybdenum disulfide, anthracite PA66 MOS², only on request. The optimal distribution of MoS2 gives high stiffness, elasticity and hardness, and slightly reduces the impact strength on notched materials. The thermal dilatation coefficient is also reduced by the addition of MoS2. Adding molybdenum disulfide improves sliding and one-off peak performance, especially under dry conditions. Dry abrasion is also very low, even in case of high pressure resistance.
Especially suitable for sliding applications under high sliding speed and load. It can be very well machined by chip removal.
Click on the data sheet : black-extruded-polyamides-pa66_87.pdf
Polyamide 12, PA12 is a semi-crystalline thermoplastic which offers an excellent impact resistance, also cold resistance up to -50° Celsius. It exists in natural (white), but only on request because it is not standard. PA12 has the lowest water absorption of all marketed polyamides, exceptionally high shock resistance, very good dimensional stability due to its low water absorption. Excellent stress cracking resistance, even when metal parts are pushed in. Good greases, oils, fuels, hydraulic fluids and solvents resistance. Very good noise and vibrating damping properties, very good fatigue strength during alternations of effort under high frequency.
Click on the data sheet : natural-extruded-polyamides-pa12_88.pdf